It's that time of the month again. Time for another gaming guide! The first (and only) February of 2011 is packed with some pretty major gaming releases. Not only does the much anticipated third entry in the Marvel vs. Capcom series release, but we also get two blockbuster first-person shooters with Bulletstorm and Killzone 3. But that's not all! Call of Duty: Black Ops will see its first DLC release, while the Gears of War franchise gets yet another re-release in time to hype Gear of War 3. It now becomes your job to decide which is more important: a Valentine's Day gift for your significant other; or, some badass video games for yourself. Choose wisely…
---
Call of Duty: Black Ops First Strike DLC
Developer: Treyarch
System: Xbox 360
Release Date: 2/01/2011
If you're jonesing for new multiplayer maps in Call of Duty: Black Ops, The First Strike DLC add-on pack is exactly what you're looking for. The map pack is exclusive to Xbox 360 gamers and brings 5 new maps to multiplayer — "Discovery," "Kowloon," "Berlin Wall," "Stadium," and "Ascension" for the zombie mode aficionados. The map pack will cost 1200 MS Points ($15)
See the first gameplay footage of the new maps!
While we've voiced our opinion on the ludicrous pricing of Call of Duty map packs before, there are some people out there that just don't care one way or the other. More Call of Duty means more Call of Duty and people are going to throw down any amount of money to have it. If that's the camp you fall into, odds are you'll love the new maps being added through the First Strike DLC. But if you value your hard earned cash, then you're going to have to weigh the worth of a few maps that will run you a quarter of what a full game would cost.
---
Mario Sports Mix
Developer: Square Enix for Nintendo
System: Nintendo Wii
Release Date: 2/07/2011
Mario and Mushroom Kingdom gang are once again trading in their fire suits and raccoon tails to participate in some recreational sporting affairs. This time the events include volleyball, field hockey and ice hockey, dodgeball and street basketball. Mario Sports Mix features the same kind of over-the-top sports action we're use to from previous Mario Sport titles, which included golf, soccer, baseball, tennis. Sports Mix even includes online multiplayer.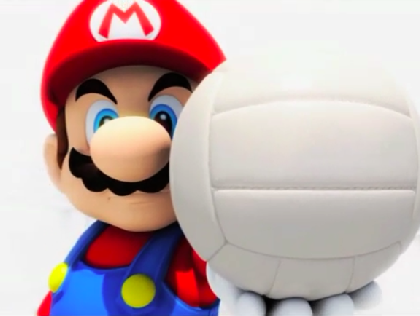 Watch Mario and friends enter the concrete schoolyard.
The Mario Sport titles seemingly always lead to a good time. They might not be super in-depth, but they make up for it with great arcade gameplay that anyone can pick up and enjoy. We think Mario Sports Mix will fall right in line with that assessment. If you're a Wii owner and looking for a sport title that can be enjoyed by both children and adults, Mario Sports Mix is a keeper.
---
Test Drive Unlimited 2
Developer: Eden Games
System: Xbox 360, PlayStation 3 and PC
Release Date: 2/08/2011
The Test Drive franchise returns with its tenth iteration in the series. Test Drive Unlimited 2 brings with it new weather effects, day and night cycles, vehicle damage, SUVs and two player co-op. This sequel also takes place on a largely explorable version of Ibiza, an island off the coast of Spain. Then, after you're progressed far enough into the game, you're once again allowed to drive through an expanded and updated version of Hawaii, last seen in Test Drive Unlimited.
Take a scenic drive through Spain with Test Drive Unlimited 2.
It's no secret the gaming industry is chalk full of racing titles. It's a tough market to succeed in when you're competing against Gran Turismo, Forza and Need for Speed: Hot Pursuit. However, Test Drive Unlimited 2 offers an environment that is almost completely explorable, providing something unique amongst the other heavy-hitters of the genre. We think Test Drive Unlimited 2 is one worth keeping an eye on this month.
---
Gears of War Triple Pack
Developer: Epic Games
System: Xbox 360
Release Date: 2/15/2011
For those that missed out on the Gears of War franchise prior, the Gears of War Triple Pack is made specifically for you. The $30 bundle includes the original Gears of War, Gears of War 2 and the Gears of War 2 All Fronts Pack, which brings a bonus campaign mission, 19 new multiplayer maps and 750 additional Achievement Points to the GoW2 package.
Play the first and second game to gear up (ahem) for this!
If you're an Xbox 360 owner and have not yet played the Gears of War franchise, shame on you. What have you been doing with your console? Using it as a pricey paper weight? If you fall into that camp, this Triple Pack should not be missed. But if you've already played both Gears of War and Gears of War 2, you're not getting anything new from the Gears of War Triple Pack. Not even early access to the Gears of War 3 multiplayer beta. So save your money.
---
Marvel vs. Capcom 3: Fate of Two Worlds
Developer: Capcom
System: Xbox 360 and PlayStation 3
Release Date: 2/15/2011
One of the most anticipated fighting titles in years finally releases this month. Marvel vs. Capcom 3: Fate of Two Worlds sees over 36 characters from both the Marvel and Capcom universes collide. The game features 3-on-3 tag team battles and an epic plot that involves Doctor Doom teaming up with Resident Evil's Albert Wesker (awesome!). Marvel vs. Capcom 3 will also feature a more streamlined control setup, making it so new players can quickly pick up the controls and compete with the best of players.
The Marvel and Capcom universes SMASH!
If you're a fan of fighting games, Marvel vs. Capcom 3 is a must buy. No questions asked. And if you're a fan of both fictional universes involved, then this is a special treat.
---
Xbox Live House Party
Developer: Various
System: Xbox 360
Release Date: Starting Feb. 16
The Microsoft XBLA House Party returns this month, bringing five new titles to the Xbox Live Arcade over a five week period. Games include Full House Poker, Bejeweled Blitz Live and Hard Corps Uprising, as well as the anticipated HD remastering of Ubisoft's Beyond Good & Evil and the critically-acclaimed Diablo-esque PC title, Torchlight, coming to consoles for the first time.
Beyond Good & Evil has been made even better!
We can't be sure of all of these titles until we play them. However, we will put money down on Beyond Good & Evil and Torchlight being worth every penny. We're also jazzed for a return-trip to challenge town with Hard Corps Uprising from Konami, a prequel to Contra: Hard Corps.
---
de Blob 2
Developer: Blue Tongue Entertainment
System: Xbox 360, PS3, Wii, and DS
Release Date: 2/22/2011
Comrade Black has returned and he's doing his best to rig Prisma City's general election to allow his Inky cronies to run ramped and perform color-related mischief all over the city. It then becomes the Blob's job, once again, to return life to Prisma City by giving it back its color. de Blob 2 features new attacks and upgrade abilities. There is also a greater emphasis on platforming in de Blob 2. Finally, de Blob 2 features two player co-op which is reminiscent of what is found in Super Mario Galaxy, allowing a second player to join in and help player one complete the more difficult challenges found in the game.
The Blob gets his color on.
We'll be blunt about this one: de Blob 2 is not on our must-have list for this month. With that said, if you're looking for a quality platformer with charm and a unique style, de Blob 2 should fit the bill.
---
Bulletstorm
Developer: People Can Fly and Epic Games
System: Xbox 360, PS3 and PC
Release Date: 2/22/2011
A no-bullshit, kill-with-skill first-person shooter. That's Bulletstorm. This People Can Fly (Painkiller) and Epic Games (Gears of War, Unreal Tournament) collaboration is all about delivering the most kickass, no holds barred shooter experience imaginable. Bulletstorm doesn't try to be something it's not. Gameplay is what drives this first-person shooter experience. Front and center is the game's unique "Skillshot" gameplay system which rewards players for creative ways of causing mayhem and destruction. The more creative you get with your kills, the more you're rewarded with upgrades and new weapons.
Rim jobs and gang bangs for everyone!

Yes, please! Bulletstorm seems to be People Can Fly and Epic Games' answer to bringing back originality and freshness to the FPS genre. Skillshots are an awesome new mechanic that should breathe new life into this aging, by-the-books genre. We at Crave are also big fans of how over-the-top the dialogue is. Just watch the above trailer. Every line makes us giggle like 1st graders who just heard "vagina" for the first time. Bulletstorm should be a good time.
---
Killzone 3
Developer: Guerrilla Games
System: PlayStation 3
Release Date: 2/22/2011
The fight between the ISA and Helghast continues here in Killzone 3. Guerrilla Games is once again aiming to blow away expectations with their third Killzone title, much like they did with the quality leap from Killzone 1 to Killzone 2. Killzone 3 features new gameplay additions like the jetpack and brutal melee techniques, while also being completely PlayStation Move and 3-D TV compatible.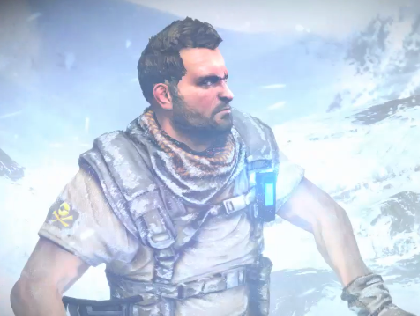 Sev, you should have brought a coat for where you're going in KZ3.

We're all over this one. Killzone 3 is not only the second major PS3 exclusive to launch in 2011, but it's also one of the most anticipated titles of the year. Guerrilla Games knows how to deliver high-octane first-person shooters, with Killzone 3 stepping right in line. If you're a PS3 owner, Killzone 3 is one to put on your wishlist.